"Our goal is to ensure patient satisfaction"
"I woke up, post surgery with this bra on. It was provided by my plastic surgeon. I'm now 15 months post op and I can't give up this bra. In fact I'm online searching for a white one and a nude ones to buy. They will be my everyday bras. I hate my other ones that jab and poke and push.
Surgical bras for surgeons, designed by surgeons.
Dr. Adelyn Ho and Dr. Alexander Seal are both certified Plastic Surgeons and Fellows of the Royal College of Physicians and Surgeons of Canada. They take pride in providing their patients both aesthetic, and reconstructive, breast surgery care.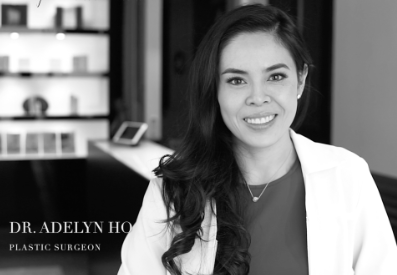 "We identified our patients were limited in post-operative bras and there was a challenge directing patients to an appropriate resource for garments. The surgical bras that we were previously using were restrictive in their aesthetic appeal and attention to beauty, and they were not comfortable. Patients were not wearing their bras and we knew that we needed to do something."
- Dr. Adelyn Ho
"We have recognized the need for a better quality and selection of bras for women who have had breast surgery. We frequently have heard comments from our patients on the challenges in finding bras that fit them properly, as well as the discomfort of bras that they
are currently wearing. This need has led to the creation of LaBratory, a Bra and Lingerie company scientifically creating beautiful bras."
- Dr. Alex Seal
Become a Wholesaler Now!
Complete this form to become a dealer.
We reply within 24 hours to comfirm your account.